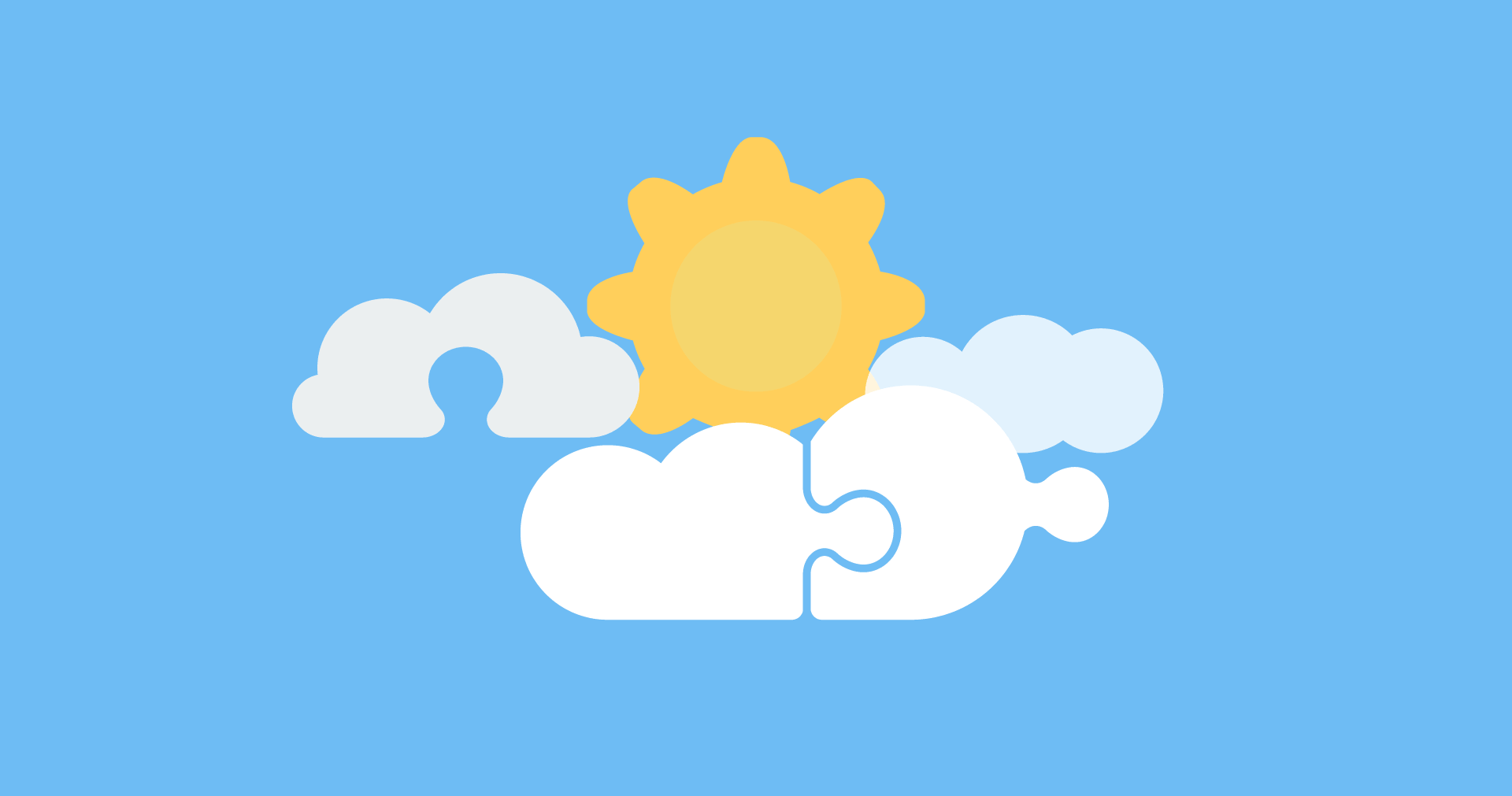 It's still Summer in the Northern Hemisphere and thus time for us to give you a recap of all the new features and improvements released over the past few weeks.
➡️ Just in case you missed it, here is our Spring 2021 update…
➡️ We also released our Push Notifications module. Read more about it here… 🔥
Let's now talk about our Summer update…
Sales Reporting
New Templates, Tabs, Filter Options…
We released several new features and made quite a few improvements to the Sales Reports section.
For example, you can now select a Sales Reporting Template for your reports.
Open the "Reports" drop-down menu and click on "Sales". Then, click on the cog icon located on the right.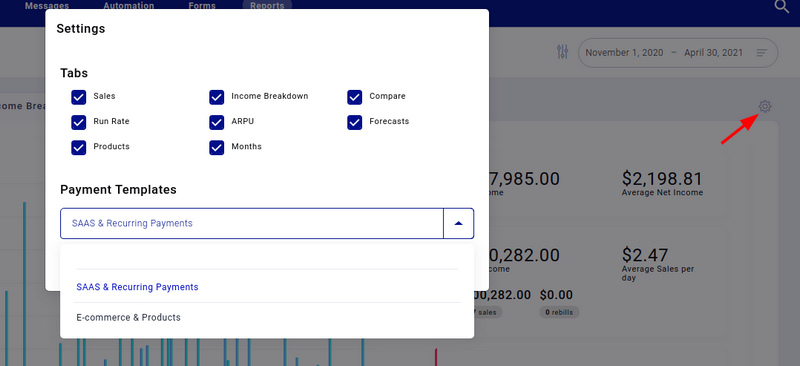 This is where you can choose what tabs you want to show or hide as well as choose what type of payment template you want to use.
You can read more about other new features and improvements here…
Funnel Reporting
Improved User Interface & More Data
We also improved the Funnel Reporting section by improving the user interface and adding more data.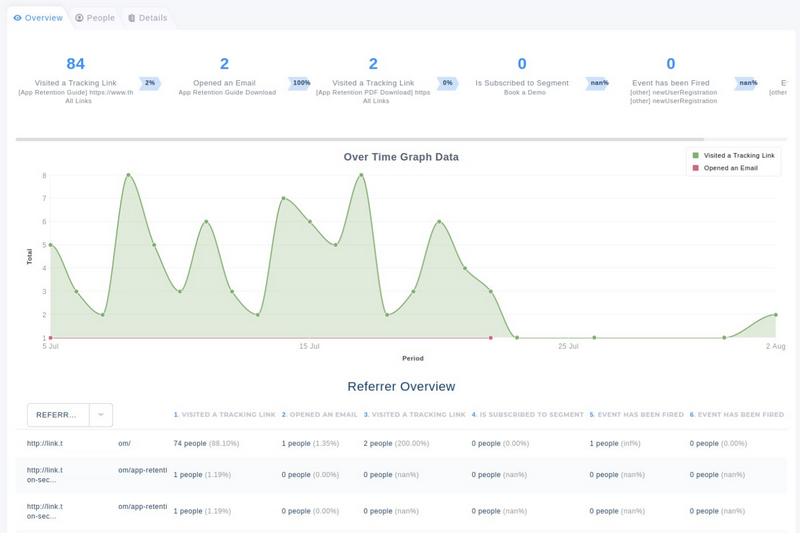 This should make it easier for you to access the data that really matters to you.
Tracking Links
Setup Assistant
We released a Setup Assistant. If you are not 100% familiar with our Tracking Links section, make sure you give our Setup Assistant a try: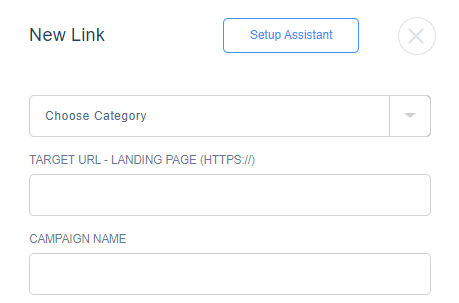 To start it, open the Tracking Links section and click on the blue + button located at the top right. Then, click on the Setup Assistant button, as shown above.
We also added a Tracking Checker to our Chrome extension, making it easy for you to check whether your Tracking Code is properly set up or not.
Automation Builder
New Options & Better UX
We made several changes to our automation builder:
We added an option to create a new email, directly from the builder.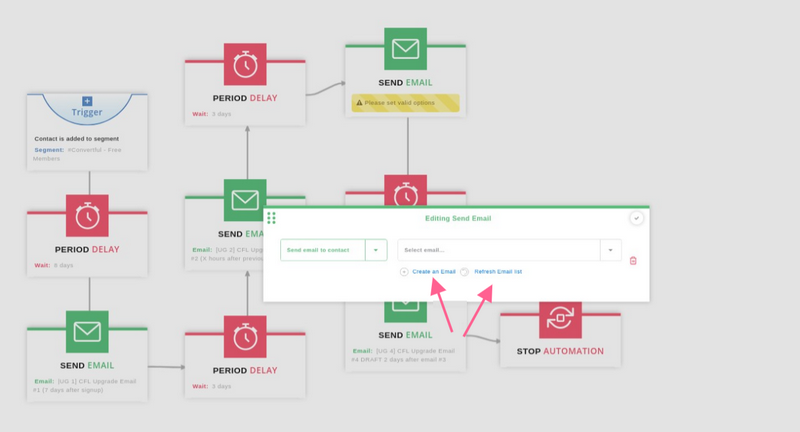 We removed the email preview for you to see statistics more easily.
Automations are now paused by default and need to be activated manually.
Form Builder
"Create with Convertful" Option
We added a link to Convertful, so you now have the choice between creating an optin form with our form builder or the Convertful form builder.
Don't have Convertful? Don't worry… We got you covered!
Convertful at 40% OFF
Platformly users can now take advantage of a 40% recurring discount on all Convertful memberships. To claim this discount, open our form builder and click on the blue + button located at the top right. Then, click on "Create with Convertful" and read the on-screen instructions.
Platformly is deeply integrated with Convertful. You can read more about this integration here…
Page Builder
New Landing Page & Section Templates
We added 25 new landing page templates and 189 new section templates in our page builder.
You can read more about this update here…
Update: We added 18 more landing page templates since we published this update, so that's a whopping 43 new templates in total!
Improvements
We made several improvements to our page builder:
Saving & Cloning Sections
You can now easily save sections into your vault (for future use) as well as clone them.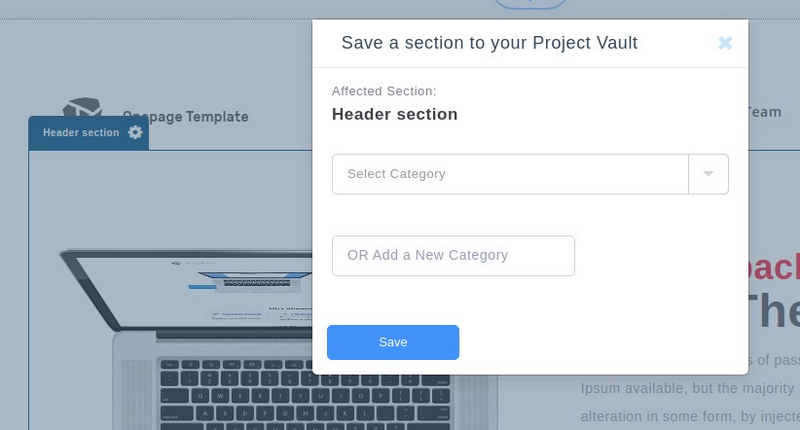 Improved Copying
We improved the copying of sections, columns and rows. You can now copy and paste entire sections.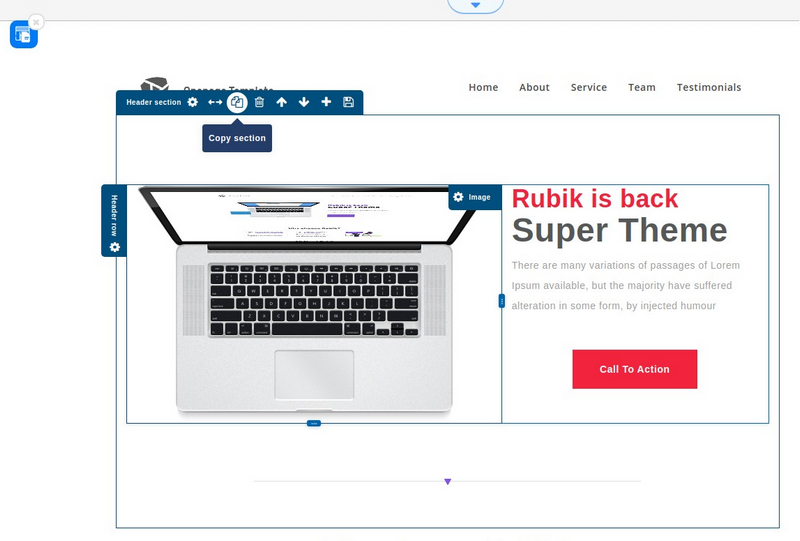 Global Color & Text Settings
We added global color and text settings, as you can see below: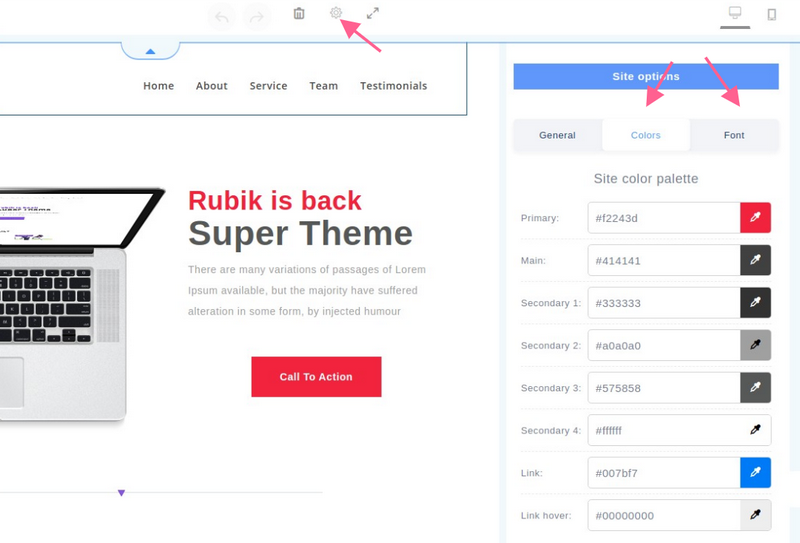 This means you can now make changes everywhere on the page, very easily.
Improved Global SEO & Page Share Options
We also improve global SEO and page share options, as shown below: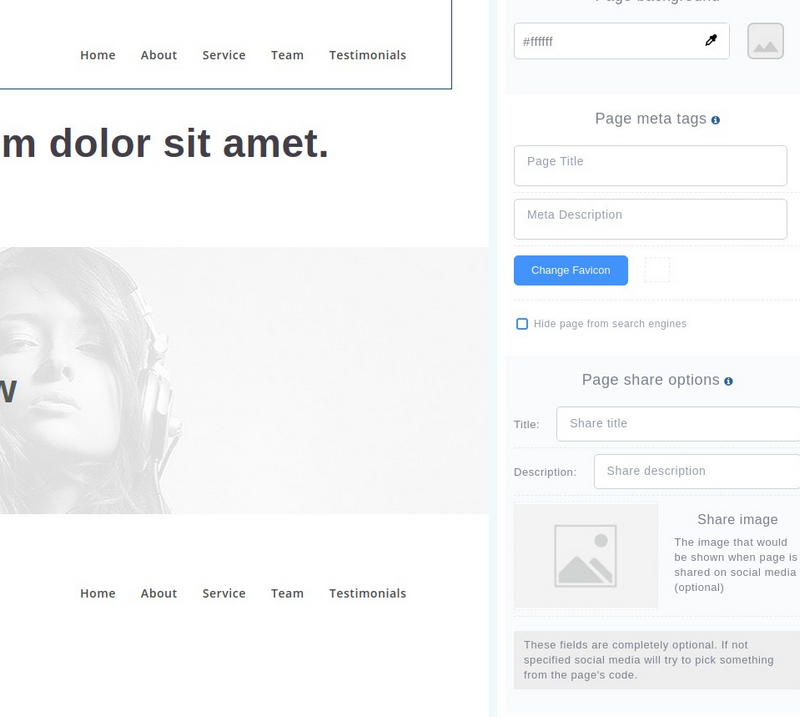 This means you can now easily change the page title and meta description (which are both displayed in Google's search results), as well as the title, description and image used when the page is shared, on social media for example.
Uniformization
Speaking of builders… We also uniformized sidebars across all builders, so you now have the same view whatever builder you use. This uniformity should help you become familiar with our builders faster.
CRM
User IP Address
We added more data to the CRM, including the IP address of the user (if provided).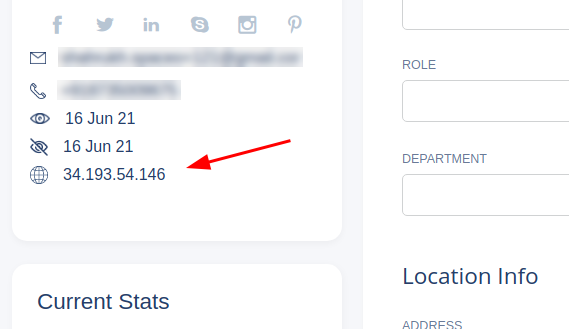 If you click on the IP address, you will see more information about it, such as the location.
WordPress Plugin
New SEO Settings
All new pages created with our plugin are now automatically added to your XML sitemap.
We also added an option to submit newly created pages to update services: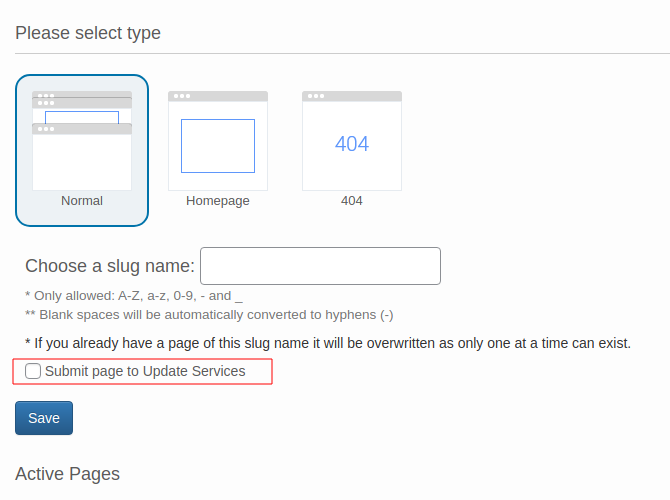 API
New Fields Available
There are now more fields available in the Platformly API: social fields, as well as "role" and "organization", from our Sales CRM.

Also please note that you can now modify the default options of custom events via our API or javascript.


Speaking of events options, you can now see them in the activity feed of your contacts, in the CRM, as shown in the screenshot below:

Legal
New Anti Spam Policy
We released a new Anti Spam Policy. Please read it to make sure that you comply.
➡️ Click here to log in and check out these new features and improvements.
Not a member yet? Sign up now… If you have questions, suggestions or feedback, feel free to leave a comment below. We would love to hear from you!
Stay tuned! More coming soon 😉
Remember you can also find us on Facebook, Twitter, and LinkedIn.
Engage and lead your audience through every step of the customer lifecycle
Platform.ly - the next-gen marketing automation platform
Learn More