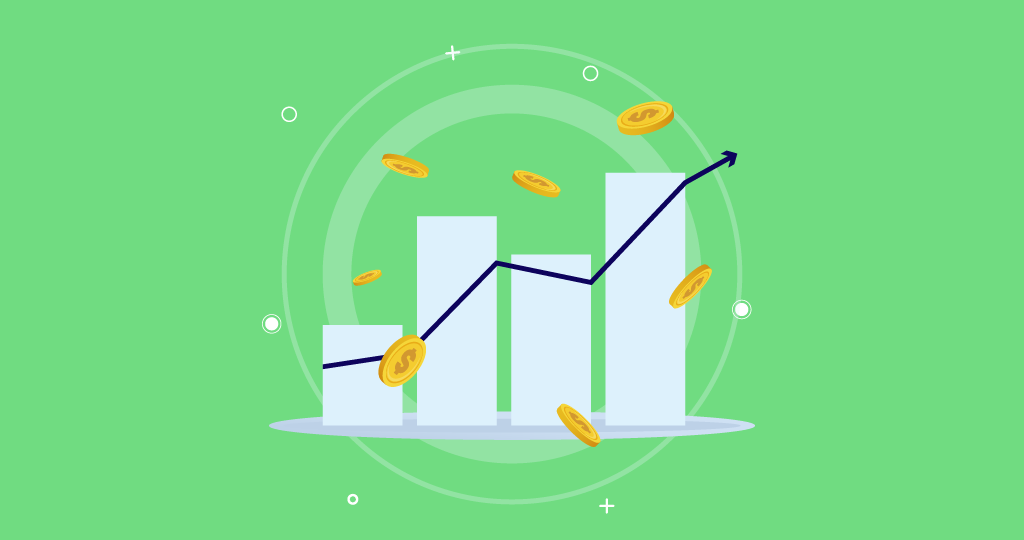 Do you run an online store? Well, we have some great news for you! We have released several new features and made several improvements to our Sales Reports section.
Sales Reporting Templates
You can now choose a Sales Reporting Template for your reports.
Open the "Reports" drop-down menu and click on "Sales". Then, click on the cog icon located on the right.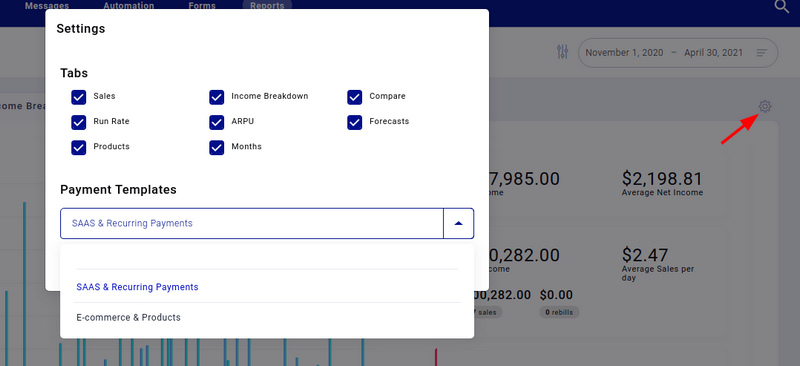 This is where you can choose what tabs you want to show or hide as well as choose what type of payment template you want to use.
If you run a SaaS business, you should choose the "SaaS & Recurring Payments" template and, as you would have guessed, if you run an online store, you should choose the "E-Commerce & Products" template. By doing this, you will be able to view sales reports that are more adapted to your needs.
Improve WooCommerce Sales Reporting
Do you use WooCommerce for your online store? If the answer is yes, you will be pleased to learn that we have greatly improved sales reporting for WooCommerce, as you can see below: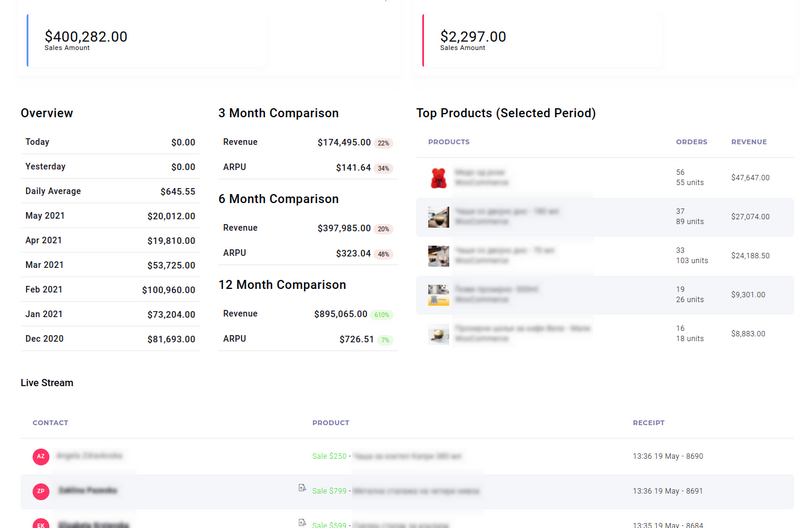 You can see your sales turnover over the past few months, as well as comparisons, top products (for the selected period), live stream and more.
New Tabs for WooCommerce
We also added 2 new tabs for WooCommerce: "Products" and "Months" which contain in-depth information about, respectively, your product performances and monthly performances.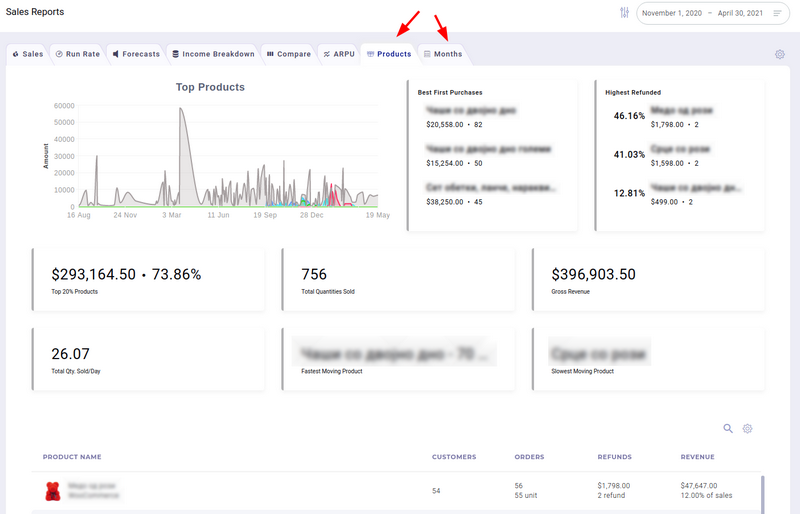 For example under the "Months" tab, you can see an overtime graph and table showing your sales, refunds and revenue each month. You can also see which months are your best and worst month.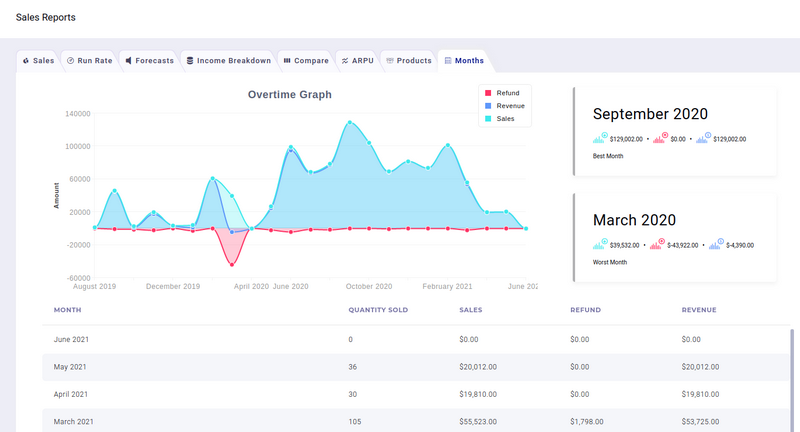 New Filter Options
We added new filter options in the "Sales" tab: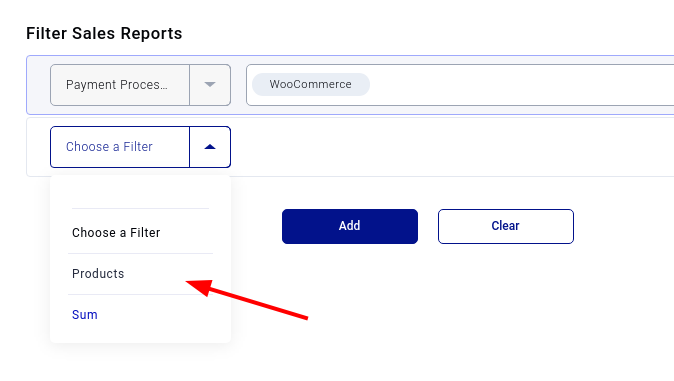 We also added new filter options in the "Products" tab: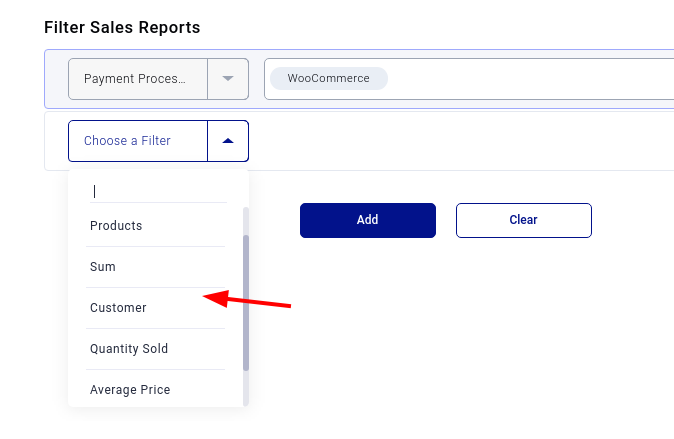 ➡️ Click here to log in and check out these new features and improvements…
Not a member yet? Sign up now… If you have questions, suggestions or feedback, feel free to leave a comment below. We would love to hear from you!
Remember you can also find us on Facebook, Twitter, and LinkedIn.
Engage and lead your audience through every step of the customer lifecycle
Platform.ly - the next-gen marketing automation platform
Learn More