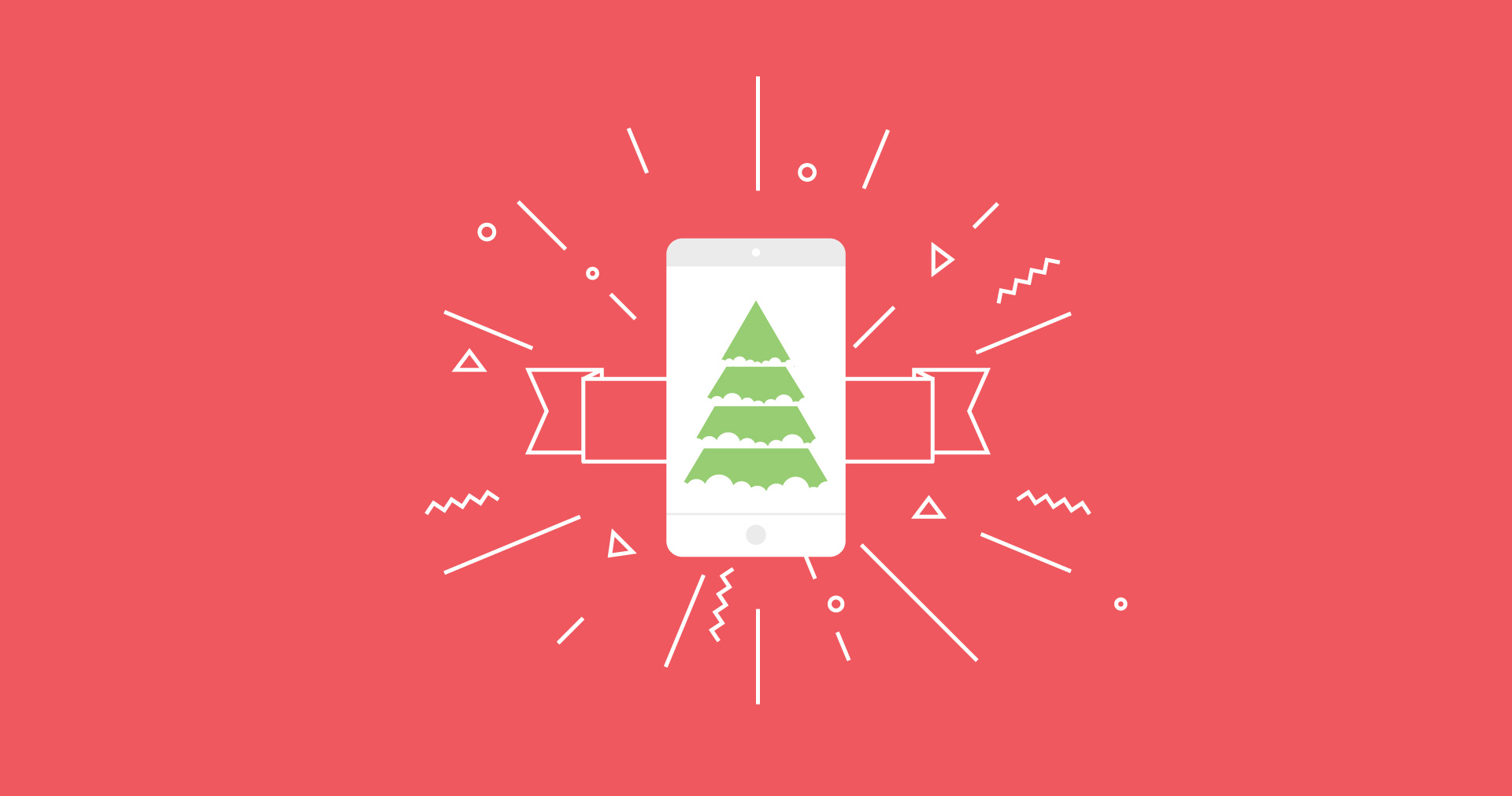 Christmas is one of the best times of the year to communicate with your customers –  they are prone to purchase more and look for big deals and discounts.

Statistics show that email marketing is responsible for 20% of holiday sales. Moreover, 68% of users are more likely to open promotional emails during the holidays.

What does this mean for you? It means that now is the best time to start working on your Christmas email marketing campaign.

We bring you 10 inspirational Christmas email ideas along with tips on how to make the most of this buying season so you can set you up for a money-making 2019 year.

1. Divide Your Christmas Campaign into Stages
There are three stages of an email marketing campaign that will help you get the most of Christmas holidays:

Pre-Christmas. Start your marketing activities at least a week before Christmas. Warm your contacts up before holidays – show them products they might be interested in and send gift guides and ideas.

Christmas. Be active on the days surrounding Christmas. Be straightforward, offer discounts for the products they were previously interested in, don't forget to give them a chance to share discounts with their friends and family.

After-Christmas. Don't even think about closing your Christmas campaign at the end of December. A huge amount of customers continue shopping after the holiday season to take advantage of discounts and promotions. So give even more discounts to those who purchased during your Christmas promotions, show your appreciation and share your plans for the year, keep providing useful content.
2. Write a Winning Subject Line

The subject line is an amazingly important part of your email campaign. Focus on it, mix up your messages, use different triggers, keywords, or try a new A/B variant to see what really works. We can even say that the success of your Christmas campaign lies in a catchy subject line that highlights a benefit of the product, evokes curiosity or prompts to click it.

Here are a few inspiring ideas other brands have successfully used for Christmas email campaigns:

1. Out of ideas? Get a gift card!
2. Forget Santa – treat yourself!
3. Order now to get it before Christmas.
4. Claim you Christmas coupon now!
5. Look what's hiding under the tree.
6. Post-Christmas grab bag: pick a present for yourself.
7. Christmas Deadline: TODAY – Best stocking stuffer ever!
8. 12 deals of Christmas – Updated Daily.
9. A free holiday gift just for our members.
10. Holiday gift deadline is tomorrow.
3. Use Creative Copywriting & Clear Messaging

Your messages should be easy to understand. You can make them a minimalist style, like the example below – nothing extra, just a creative GIF. Moreover, you can play with words using Christmas motives: "Let It Sale! Let It Sale! Let It Sale!" instead of the original song "Let It Snow! Let It Snow! Let It Snow!"
4. Create a Sense of Urgency

The more you accentuate the urgency of buying now, the more you can persuade your customers to take action. Refer to dates, times, or seasons and specify sales end time. The urgency can drive even more sales for your business than a discount, just give it a try!
5. Wish Something Good for Your Customers

Simple Christmas wishes can be a nice gesture and enough to bring warm, positive feelings towards your business at this time of the year. Provide a holiday and friendly atmosphere with graphics and messaging, and try to maintain a good relationship with your customers.
6. Sum Up the Year

Create a visually appealing report with key milestones of the year. For example, Spotify sends summaries of everything its users listened to over the year. The number of minutes, favorite genres, most popular songs etc. This is a good way to engage with users, make a reminder of the things they've listened to in the past and have fun analyzing it.
7. Add a Picture of Your Team

Christmas holidays is a perfect opportunity to introduce your team members to your customers. Send the picture of your team with warm wishes, tell a bit more about the people who have been working for them all year through. Show the human side of your business.
8. Use the Symbol of the Year

According to the Chinese Calendar, after the year of the Earth Dog, the year of Earth Pig 2019 is taking over. Among other Christmas email marketing ideas, you may either add a picture of a pig, wearing Santa's hat or create a picture which you will use as the main element for the whole Christmas message.
9. Create Great Design

Header is the first email element your customers see. You don't have to change the standard colors of your company, you can add "Christmas bells", "fireworks", "stars", etc.
Use banners that are relatively close to Christmas. It shouldn't be just Santa and deers, people having fun in the snow is also a good idea.
Design opportunities for holiday emails are endless. Keep experimenting and create an awesome design for your subscribers.
10. Create a Series of Emails

Do you remember the rule of three Christmas campaign stages? Pre-Christmas. Christmas. After-Christmas.
Create a series of newsletters that will make your business interesting and significant.
You Christmas flow can consist of the following emails:
1. Christmas Sale. Tell your subscribers what is on sale and how they will benefit from your products.
2. Gift Guide. Break your gift ideas into categories, such as for family, friends, colleagues, etc. Provide some inspiration about choosing the Christmas presents for each category.
3. Discount. Provide the discount to the product your subscribers could be the most interested in.
Save your time!
Use Platformly for Christmas email marketing automation that helps you deliver the right messages at the right time. Automate every aspect of your marketing down to the tiniest click. You can read here a full Platfomly review.
We hope that at least a few of these tips will be useful for your Christmas campaign and you will watch your sales will go up.
Can you think about any other Christmas email tip that could improve the performance of marketing campaigns? It would be really great to get your thoughts in comments. Chat with you there!
Engage and lead your audience through every step of the customer lifecycle
Platform.ly - the next-gen marketing automation platform
Learn More