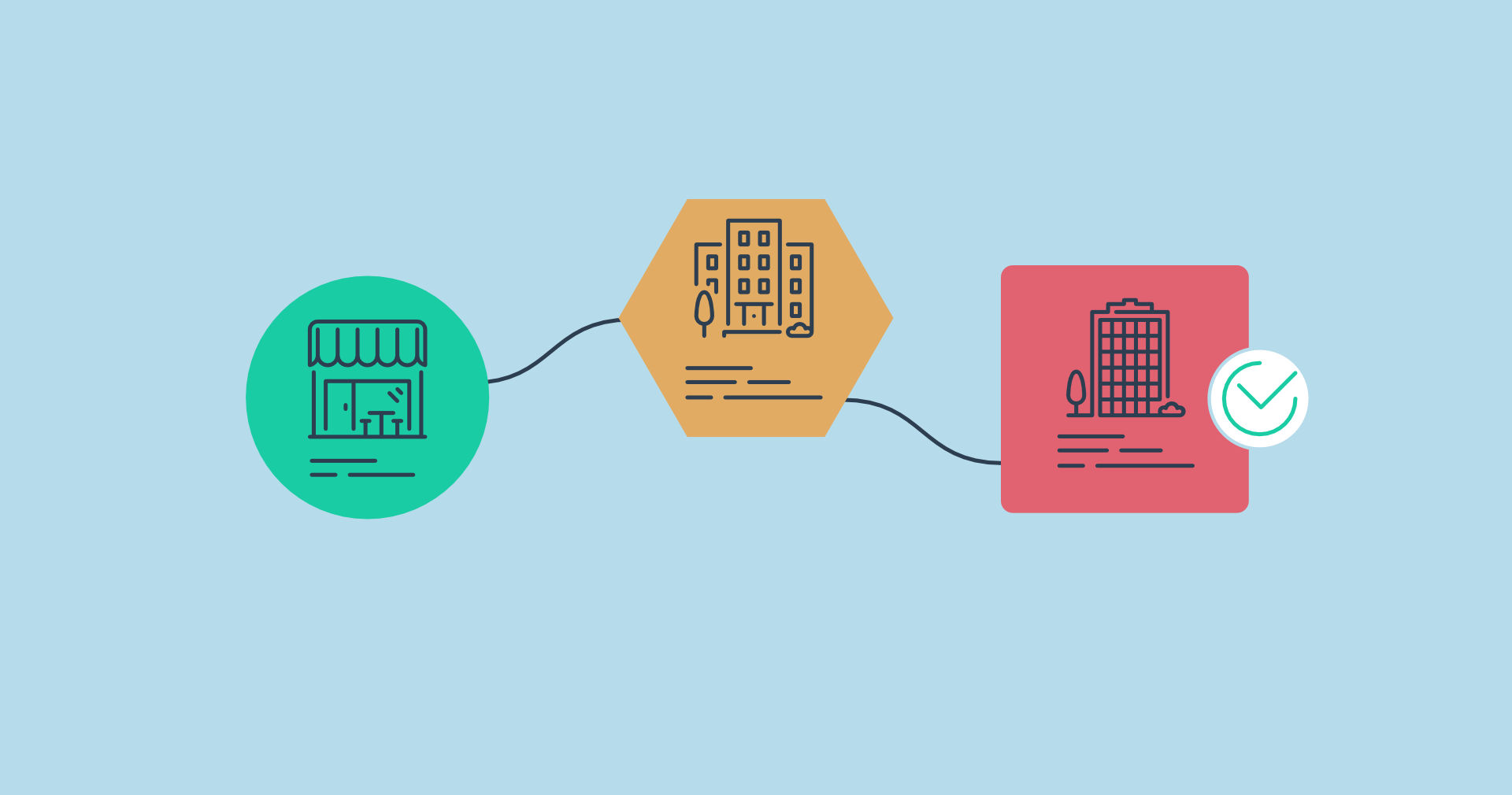 Marketing automation tools have been growing in popularity over the last little while as people make the push to streamline their lives and reduce the amount of time that is spent doing manual tasks.
As these tools become more popular, comes an increase in competition. ActiveCampaign is one of the juggernauts in this field (they hit 50,000 users in 2018). They've got a pretty solid foothold in the industry, but they're not perfect. People struggle with certain aspects of their service (as we talk about below), which leads to users leaving them for other tools that can do the same—or more—for a very competitive price.
Looking for ActiveCampaign Alternatives
Now, if you've done any kind of digging around for marketing automation tools while looking to get off of ActiveCampaign, you know there's no shortage of options. It can be hard to determine whether or not a platform is going to be right for you, without signing up for a boatload of free trials and, really, who's got time for that?
Nobody that is, except us.
We know what the landscape is like out there. To help you gain a stronger understanding of what tools are available (including ours), what those tools can do for you, and who they are a great fit for, we've taken a look at a few of ActiveCampaign competitors to see how they measure against other marketing automation tools. Our goal is to give you some insight into how they perform and to save you the hassle of starting with one platform and jumping over to Google to find alternatives to it the next day. Or worse, a month later when you've already spent hours setting things up.
We evaluated the following aspects for each platform:
Price:

What's their lowest-priced package? Do they have a free plan? What are the user limits like?

Features:

What features do they offer? Automation? Email? CRM? Are their best features offered across all pricing tiers?

Ease of use:

Does it feel like you were born using this program or is it like trying to roll a ball of tar uphill?

Who could use it:

Is this for small businesses? Medium-sized businesses? Ecomm? SaaS?
We've compiled a list of some of the strongest (and most well-known) offerings in this market to compare. We'll look at:
Platformly

Klaviyo

Ontraport

AWeber

Constant Contact

Keap (formerly known as Infusionsoft)

and Mailchimp
Let's dive in.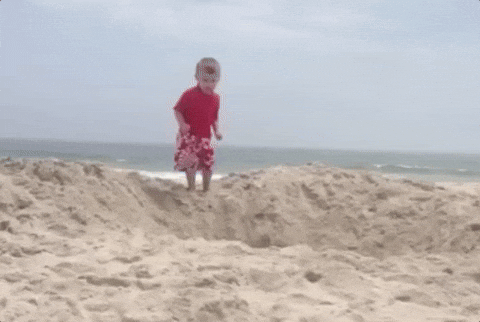 Like ActiveCampaign, Platformly is a marketing automation and CRM tool. Where Platformly separates itself is that it is aimed at helping ecommerce and SaaS companies who are focused on growth.
Platformly offers users access to a wide range of features such as link tracking, email campaigns, and CRM, all of which makes it easy to track interactions across different campaigns and channels throughout your entire marketing funnel.
There's also a pretty robust set of automations that can be built using the drag and drop builder. It's a fairly easy tool to use and the support team is responsive when issues arise. Users report that whenever they hit a roadblock or find a bug, top notch support helps them get sorted out.
Like others in this space, there isn't a free tier, but what sets Platformly apart is that it allows a full range of features across all their packages (which isn't often the case). Prices only increase with list size. This puts you in a good position to start out with a smaller number of contacts with a full-suite of tools, without having to pay more.
Packages start at $19/month and go up to $99/month, depending on list size. You can also take Platformly for a 15-day test drive to explore the features.
Free plan available? No
Free trial? Yes, 15 days
Lowest plan: $19/month
Highest plan: $99/month
Power feature: Marketing automation. Powerful drag-and-drop automations builder.
Mailchimp is probably the most well-known platform out there, which makes sense since it's been around since 2001.
Mailchimp started out as an email marketing platform, allowing users to create and send out emails to a mailing list. These days, it's an all-in-one marketing platform that offers up a little bit of everything, from email blasts to CRM, similar to ActiveCampaign.
Mailchimp is great for anyone who's starting out. They offer a decent free tier package (up to 2,000 contacts) that provides users with most of what they need to get going. Setting up a list is pretty straightforward and you can be sending emails in no time. Creating emails within the system is fairly easy, as well, although their mail builder is slightly clunky. It can also be frustrating to do some things, like creating a unique campaign that is triggered when people fill out a form on a specific page on your site, like a blog article such as this one.
Although email is still their strongest offering, Mailchimp allows you do a little bit of everything. They offer mailing list creation, landing pages for campaigns, CRM, link tracking, and more. A lot of the non-mail features are fairly new and, as a result, aren't as polished as they should be.
The overall impression from users is that Mailchimp is trying to catch up to the competition with their newest round of updates, although these features aren't enough to keep users from bouncing at a high rate.
Mailchimp offers a free tier with a pretty robust set of features that attracts a lot of users. It's free up to 2,000 contacts (with limited features) and from there paid plans start at $9.99/month and go up to $299/month, depending on the number of contacts you have and the features you want.
Free plan available? Yes
Free trial? No (but they have the free plan).
Lowest plan: Free
Highest plan: $299/month
Power feature: Email. It's what they do best.
Constant Contact is a great entry-level provider that focuses on email. Unlike ActiveCampaign, it offers no marketing automation or CRM tools. Constant Contact aims to serve small businesses, nonprofits, and solopreneurs by helping them get email marketing tasks processes more efficiently.
Constant Contact is mostly an email marketing platform. The bulk of their features are centered on that. Being focus on one thing (mostly) helps them be a great tool for people who are fairly new to email marketing. A lot of the features inside Constant Contact are easy to use and, even on the lowest pricing tier, you get a robust toolset to work with. Tools like list segmentation, automated cart abandonment emails, tracking and reporting.
Beyond email, though, there isn't much else that Constant Contact does. You can connect it to an online store and their most recent feature is a website building platform to help you get a website up and running, if you don't already have one.
Constant Contact also keeps things simple with their pricing. They offer two packages, Email and Email Plus. There is a trial period as well, to help you get a sense of the platform.
Free plan available? No
Free trial? Yes, two weeks
Lowest plan: $20/month
Highest plan: $45/month
Power feature: Email. It's the feature the platform is built around.
Keap is a new twist on an old classic, Infusionsoft. Under the Infusionsoft banner, they were an all-in-one marketing automation and CRM platform like ActvieCampagin. Now, they bill themselves as client management software that helps turns leads into clients.
Keap still offers the same suite of tools that you've come to expect from Infusionsoft (more on that in the down below), but with more of a focus on CRM. Their big problem is that users aren't as impressed with the service as they used to be. Customer reviews paint a picture of a powerful tool that can be overwhelming, with support that leaves a lot to be desired.
This is not a cheap tool, either. The basic plan starts at $39/month for the first three months, then jumps up to $79/month. Weird jump, huh?
If you want to get all the features that used to be included as part of Infusionsoft, you need to get the Infusionsoft package, which starts at $99/month for the first three months, for 500 contacts. It then jumps up to $199/month after the first three months. Again… what's up with that?
Free plan available? No
Free trial? Yes, two weeks.
Lowest plan: $39/month for first three months
Highest plan: $99/month for the first three months
Power feature: CRM. They've shifted their focus away from email with recent updates.
Ontraport offers a complete integrated platform for essential business features. Similar to ActiveCampaign, Ontraport is not for beginners.
Everything on the inside is fairly easy to use, but to truly get the most out of Ontraport, you need to dedicate a solid amount of time to learning how to use it. Luckily, their support team is excellent at helping you figure this stuff out. This makes Ontraport a great option for those who have the time to really focus on learning a new system.
Ontraport offers features that you'd expect to see in an all-in-one marketing platform. It offers CRM, email, landing pages, as well as automation features, like data integration automation, and easy-to-customize templates. It's perfect for helping you run a good chunk of your marketing on autopilot.
With a beefed-up set of features, comes a higher price tag. The Basic package (good for up to 1,000 contacts) starts at $77/month and it goes up to the Enterprise level (20,000 contacts) at $497/month. They also offer a free trial period that includes a call with support to get you started.
Free plan available? No
Free trial? Yes, two weeks.
Lowest plan: $79/month
Highest plan: $497/month
Power feature: Marketing Automation. The seamless integration with CRM is a nice touch.
Klaviyo separates itself out from the pack by positioning itself as a specialized offering for ecommerce businesses. This makes it easier for people to know whether or not the platform is for them, without having to do a demo or open an account (unlike ActiveCampaign, which positions broadly as being for small businesses).
Klaviyo is a marketing automation and email platform that is designed to help ecommerce businesses grow (as it says in the screenshot). They offer a full-suite of tools, automations, and integrations that include segmentation, personalization, and tracking that really helps businesses optimize their web presence. They also have a direct Facebook integration which is handy for companies doing paid advertising in there.
Despite a somewhat clunky interface, Klaviyo is quite intuitive for being a next-level platform. It integrates easily with ecommerce platforms like Shopify and BigCommerce. And provides the tools needed to improve and deepen those integrations.
These features come at a price. To their credit, Klaviyo offers a free tier (which is nice considering a lot of these tools don't offer one), but it's limited to 250 contacts, which basically defeats the purpose of having a free tier at all. At 300 contacts it goes up to $20/month. Once you hit that level, though, you gain more control over your emails and you can remove the Klaviyo branding. Best of all, you get access to email and chat support, which goes a long way, considering the breadth of features they offer.
Free plan available? Yes
Free trial? No, but they have a free plan.
Lowest plan: $20/month
Highest plan: +$1,700/month
Power feature: CRM. Integrates with platforms like Facebook.
Rounding things out is AWeber. Like Mailchimp, AWeber has been around a long time. And, one of the things that has kept them going for so long is their focus on one thing—email.
AWeber offers everything you'd need to run email campaigns to grow your business. You can set up autoresponders, track performance, segment your list, and even run A/B testing, which is nice for fine-tuning your email campaigns. AWeber provides a nice amount of templates to help you get started with your email marketing program, although customer reviews say they can be a little on the dated side. Getting started is easy and their support is very responsive to any problems you have.
The major downside is that, while these features are all great, any other marketing automation or CRM has to be done with a separate tool. This isn't necessarily a dealbreaker, but as you may have noticed above, most CRM and marketing automation platforms have email tools built right in. So you're going to end up with some feature duplication if you go that route. Which means that you'll be paying for some of the same things twice.
One of the really nice things about AWeber is they give you all the tools, regardless of the price tier you choose. The only difference between the $19/month tier and the $149/month package is how many contacts you have on your list. This makes AWeber an ideal tool to grow with. They even offer a generous 1-month trial, which is two weeks longer than the rest.
Free plan available? No
Free trial? Yes, one month.
Lowest plan: $19/month
Highest plan: $149/month
Power feature: Email. It's the only tool they offer.
So… which marketing automation platform should I choose?
Now that you've had a chance to see how ActiveCampaign compares to platforms like Platformly, Mailchimp, and Ontraport, start by thinking about what you need.
Do you need email? CRM? Automations? Everything? Follow up that question by looking at how many users you have. This, paired with the features you want, can be the thing that helps you decide whether you want one tool over another.
The biggest factor to consider before avoiding ActiveCampaign, though, is where you want to be six months to a year from now. If you're in a growth period, getting a platform you're going to outgrow doesn't make sense. Pick something that is going to grow with you, both in terms of contacts and features. Without scalability, you're just going to find yourself going through the process of finding a new tool down the road. That might not be a big deal when you are just starting, but if your list grows to thousands of people and you have a few automated funnels in place, migrating can get extremely complicated.
Finally, pick something you enjoy working with. There's no sense in using something you hate. Ever. You wouldn't wear a shirt you don't like, so don't use a marketing automation tool you can't stand using. Take it for a spin, all of the platforms allow you to do a trial, with full functionality so you can get a sense of what it's like to set up an automation or to create an email campaign.
One of the things that we learned from studying our competition is that service is key. Software providers need to be responsive to their users, without being too pushing and calling as soon as someone signs up for a trial (yep, one of these tools does that). You could have chosen the best platform out there, but as soon as you hit a roadblock or have a few questions, getting fast and reliable access to support is what's going to make you love or regret the choice you've made.
Platformly helps ecommerce businesses and SaaS companies scale and grow with a full range of marketing automation tools. And, we offer unparalleled support to our users. Just have a peak at our reviews. Not only are they all positive, but a lot of them mention our outstanding customer support.
If you'd like to learn more about Platformly, we'd love to show you around. To find out how Platformly can help you run, automate and scale your business, contact us today.
Engage and lead your audience through every step of the customer lifecycle
Platform.ly - the next-gen marketing automation platform
Learn More