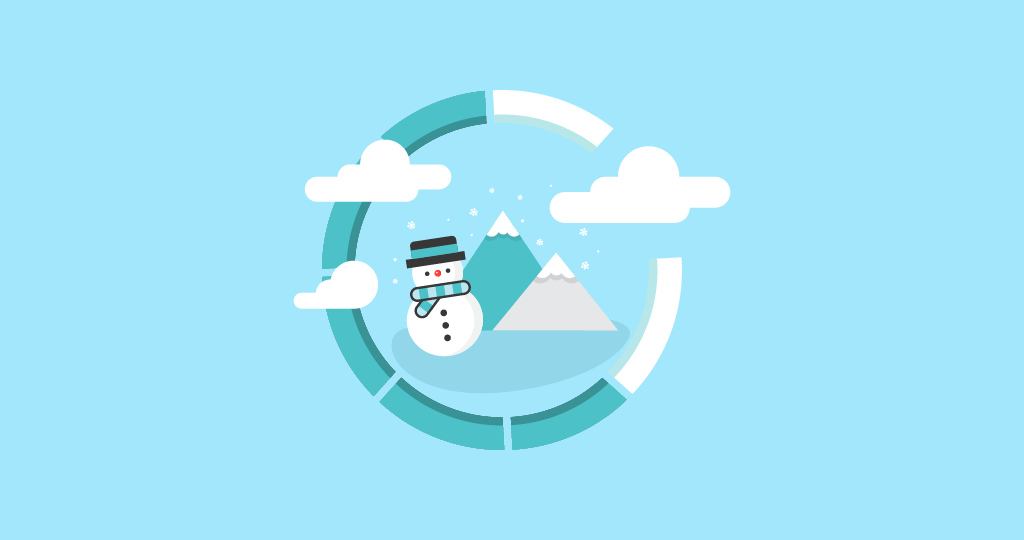 Now that Winter's here in the Northern Hemisphere,  it's time for us to give you a quick recap of all the new features and improvements released over the past few weeks.
➡️ Just in, case you missed it, here is our Fall update… 🍂
➡️ We also released new UI settings, allowing you to customize your user interface. You can read more about these new settings here…
Let's now talk about our Winter update…
New Integration
Integrately
Platformly now integrates with Integrately,  a service that allows you to connect the apps for which there is no native integration.
With this new integration, you can connect Platformly to 200+ apps in just a few clicks. You will find Integrately under the "Connectors" tab here:
Integrately even has an automation store for Platformly which has over 2,000 ready-to-use automations.
You can read more on our Integrately integration here…
Email Editor
Undo/Redo Function
We added an Undo/Redo function, so you can easily undo and redo changes you made to your copy.
For example, if you erased everything by mistake, you can easily get everything back by clicking the undo button.
Search Function for Tracking Links
We also added a search function to the Tracking Links modal window in our email editor. This is very useful if you track a lot of links like us 😉
Custom Fields in Link Personalization
Your Custom Fields are now displayed in the drop-down menu in the "Link Personalization" section.
This means you can now easily add shortcodes when adding links to your email copies.
New Emojis
We added new popular emojis to our editors and builders.
Here are a few examples:
Remember you can now use emojis in your email subject, as well as your email body.
If there is an emoji you like that's not available in our editor or builder, don't hesitate to let us know and we'll add it to the list.
Email Builder
We made several improvements to our email builder.
Breadcrumbs
First of all, we added breadcrumbs, for easier navigation.
Shortcuts
We also added shortcuts, so you can quickly perform actions and be more productive.
Export Option
Finally, we added an export option, so you can easily export your email code (HTML). You can copy it by clicking the "Copy To Clipboard" button located at the bottom of the modal window.
Email & SMS Broadcasts
Broadcasts Restricted to Segments & Tags in Selected Project
When sending a broadcast, you can now only select segments and tags that are associated with the project you selected at the top left.
We put this restriction in place for various reasons:
To ensure that the right sending profile and mailer is used for your broadcasts, so the email is sent from an email address associated with the project in question and not an unrelated email address, and;
To send the email to the people who opted into that specific segment, which is important for GDPR compliance. For example, some of your contacts might have agreed to receive billing related emails, but not marketing emails.
This also helps to avoid unsubscription issues and get accurate personal statistics.
However, you can exclude recipients that are in segments or have tags of other projects.
That way, you can exclude segments or tags that you have already sent the email to.
This is also useful to avoid promoting a product to people who already own this product. For example, if you sell a software product, you could exclude the "Active Members" segments.
Video coming soon…
Import Contacts
Choose Update Behavior
We greatly improved the interface and speed of the Import Contacts module.
You can also choose an update behavior when importing contacts. You have 3 choices, as shown below:
User Interface
Tab Customization
You can now re-order tabs, as well as change the icon of each tab, as shown in the short demo video below:
Other UI Improvements
We also made several UI improvements. For example, you can now view the full version of a URL when you hover over it, in the form of a tooltip, as shown below. You also have the option to copy and open it.
We also applied a color code to activities in the activity feed of your contacts, to help you easily identify each type of activity.
You can now add a logo to each project, when creating or editing a project.
To edit an existing project, click on your profile picture at the top right of the members area and select "Setup". You will then be directed to the "Projects" tab. Click on the 3 dots at the far right of the project in question and on "Edit".
Reports
New Filter Modal
We also applied the new filter modal design to the Reports section, in an effort to unify designs, so it's easier for you to get familiar with our filtering system.
➡️ Click here to log in and check out these new features and improvements.
Not a member yet? Sign up now… If you have questions, suggestions or feedback, feel free to leave a comment below. We would love to hear from you!
Stay tuned! More coming soon 😉
Remember you can also find us on Facebook, Twitter, and LinkedIn.
Merry Christmas and Happy New Year from the entire Platformly team! 🎄✨
Engage and lead your audience through every step of the customer lifecycle
Platform.ly - the next-gen marketing automation platform
Learn More